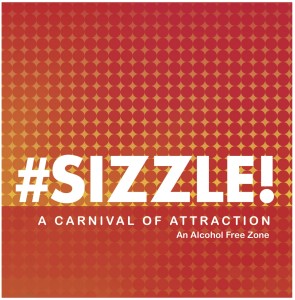 #SIZZLE! is an alcohol-free zone at the annual Los Angeles PRIDE Festival in West Hollywood. #SIZZLE! Is a three day carnival within the festival that features a live DJ, special performances, drawings, carnival-style games and prizes, cotton candy, popcorn and a lot of fun. #SIZZLE! has proven to be a very popular part of the PRIDE Festival, attracting thousands of visitors every year.
#SIZZLE! is hosted by the West Hollywood Project in partnership with the Los Angeles LGBT Center and Christopher Street West. A volunteer planning committee made up of members of the West Hollywood Project Community Advisory Board, other agency representatives and grassroots community members come together to plan and carry out the event. #SIZZLE! receives generous support from the City of West Hollywood and several other organizations, including the Los Angeles LGBT Center, Christopher Street West and others. More than 100 volunteers show up each year to help carry out the event.
Please Contact Us if you would like to volunteer for #SIZZLE!