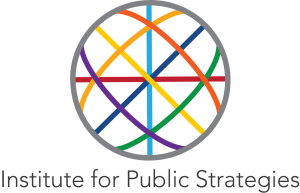 The Institute for Public Strategies (IPS) provides leadership to the West Hollywood Project. IPS is a non-profit organization that has been working with communitiessince its inception in 1992 to prevent public health and safety problems. IPS is headquartered in San Diego, and has worked in communities throughout the U.S. and Mexico.
IPS approaches substance abuse prevention differently than many other organizations. Instead of trying to change the behavior of individuals through education and treatment, we address the physical, social and cultural contributors to community problems. This approach makes the environment safer and less conducive to substance abuse problems.
Our environmental approach has been proven in many federally-funded scientific studies to be, by far, the most effective method of preventing both youth and adult alcohol and drug problems.
To set and accomplish our goals we collect data about community problems and needs, identify research-based solutions, organize community stakeholders, provide technical assistance to policy makers, conduct media advocacy campaigns and provide support to law enforcement. These activities are strategically interconnected to achieve significant and measurable advancements through efficient and effective means.
Communities are our clients and our work is customized to meet their unique needs. We partner with them to change policies, practices, norms and standards in ways that will improve quality of life, keep kids safe, prevent crime, reduce injuries and save lives.
Our strategic approach and leadership in the field consistently attract some of the most talented and knowledgeable people in the industry, including researchers, community organizers, media advocacy specialists, policy experts, and prevention campaign strategists.
We are currently working in communities in San Diego, Los Angeles and San Bernardino Counties. In addition to the West Hollywood Project, IPS provides leadership to the Westside Impact Coalition and the Venice Bridge Project in Los Angeles County.
Please visit the IPS website and Facebook Page for more information.