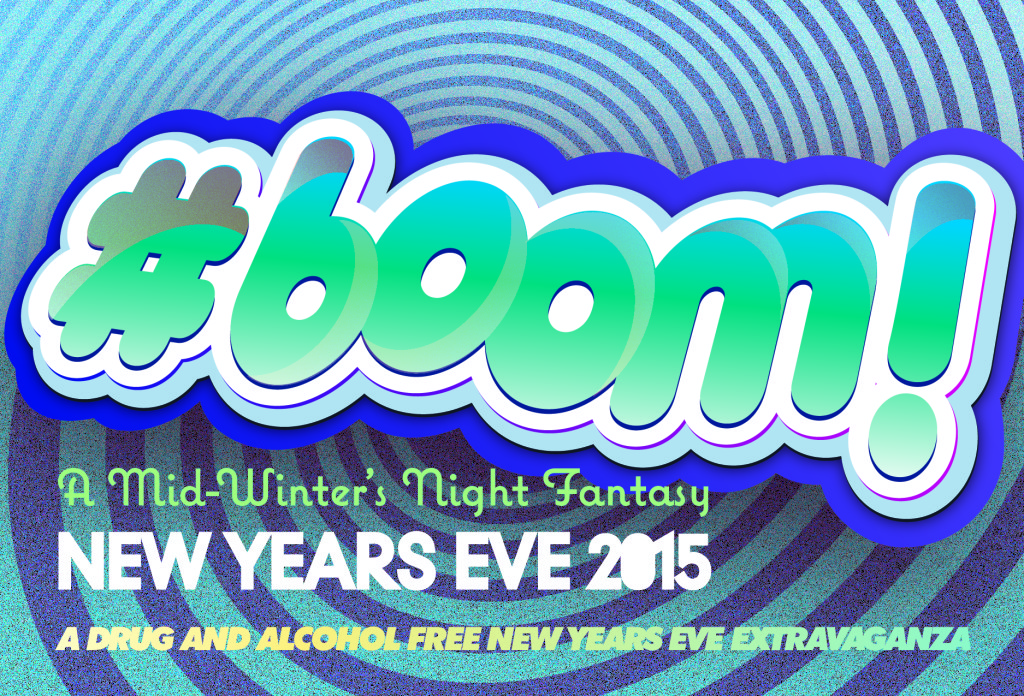 #BOOM! Is an annual alcohol- and drug-free New Year's Eve celebration in West Hollywood. It provides an alternative to the bars and clubs on New Year's Eve. The event is free and features a live DJ, dancing, drag queen contest, food and drinks, prizes, a countdown to New Year's and much more. Approximately 600 people attend the event each year and more than 100 volunteers show up to help during the event.
The event is hosted by the West Hollywood Project in partnership with the City of West Hollywood, Los Angeles LGBT Center and Tweakers Project. We receive generous support for the City of West Hollywood and other organizations including the Los Angeles LGBT Center and AIDS Project Los Angeles.
Please Contact Us if you would like to volunteer or attend for #BOOM!